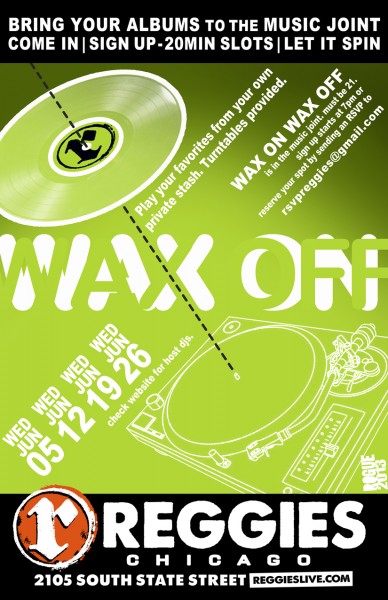 Wax On Wax Off is a night for record collectors and music lovers to come into the bar and showcase their favorite music. You do not have to have ANY DJ experience. You can play Punk, Metal, Swing, 70's Comedy, Blues, Jazz or bad 80's Porn Soundtracks.
WHATEVER YOU LOVE and you want to share from your personal collection, is accepted.
Each week Wax On Wax Off feature a Surprise Guest Host DJ.
Sign up begins at 7 pm for 20 minute sets. Amateurs are encouraged! You don't have to be a pro-DJ, just have some good records!
Genre is completely up to you!
Reggie's supplies turntables/equipment. You bring the music!
Anyone who participates gets 50% off their tab for the night and a discount on records in our record store!!!